NEW! Our website now works much better on mobile and other small screen devices. Try it out.
GREETINGS
Take a few moments and surf our site. Even better, come and join us. We meet every month and are looking for people who love cars, trucks, motorcycles and other vehicles, any year and model. You don't even have to have a special vehicle to join. Just a love of the hobby. We participate in parades, motorized car shows, automotive tours, parts exchange extravaganzas and various social events. All the info you need is right here at your fingertips. Happy driving!
Prescott Antique Auto Club
A Few Words About the Prescott Antique Auto Club
The Prescott Antique Auto Club (PAAC) is open to anyone with an interest in vintage or classic vehicles or machinery. Our members have a wide interest in acquiring, restoring, and exhibiting antique, vintage, production and/or special interest vehicles or machinery. We promote many activities for the enjoyment of all of our members and their families.

PAAC regularly schedules various events such as mini car shows, parades, monthly tours, monthly cruise-ins, swap meets and other related events. We present one of Northern Arizona's best yearly shows, The Watson Lake Show, in early August.

To learn more about PAAC, check out our "About" page.
42nd Annual Prescott Antique Auto Club Watson Lake Show Report
This year's 42nd Annual Car Show, Parts Exchange, Car Corral and Old Engine Fire Up was yet another huge success story. We had some rain during the evenings of the weekend but both days were sunny and bright with more that 6,000 people crowding the show car area, the swap meet/parts exchange venue, the packed car corral and the ever popular engine fire up area. With show car owners and parts exchange vendors there was easily over 8,000 people enjoying the weekend at Watson Lake Park.
More than 40 trophies were handed out during the Saturday and Sunday presentations, to include 9 trophies alone just for the wonderful and varied Volkswagens that came on Sunday. We had just under 200 cars on Saturday and about 100 cars on Sunday. Our biggest displays ever.
We nearly sold out of parts exchange spaces. This year 105 spaces were pre-sold through our website and another 40 vendors showed up on "Set-up Friday" to fill out the grassy arena. Next year we will be doing pre-sales again.
Our for sale Car Corral area was nearly filled by Friday evening, the night before the show began. Many beautiful cars and trucks were on display for sale. For $20 to display for three days is a real bargain.
The Engine Fire Up area again proved to be a great draw for show goers. Many adults brought their children to see the wonderful hit and miss engines, gasoline engines and large and small water pumps. This area is always a huge attraction.
Save the first weekend in August 2017 for the next show. We will continue to bring you the best displays, food and drink, entertainment and activities…..all on the cool grass of beautiful Watson Lake Park just north of Prescott, Arizona.
2016 Watson Lake Show pictures are available here.
2015 Watson Lake Show pictures are available here.
CHRISTMAS 2016
Each year we give gifts to veterans at the Regional VA Hospital. Gifts have been wrapped. On the 25th we will deliver them. Click here for more.
Our Club House
The PAAC has a Clubhouse which is located at 823 Osborn St. in Prescott. This is on the northeast corner of the Prescott Rodeo Grounds. Club meetings are held at the PAAC Clubhouse on the 2nd Wednesday of the month at 6:30 pm. The meetings are open to all interested persons.

PAAC restored a 1931 Seagrave Ladder Truck. This truck is the first ladder truck owned by the Prescott, Arizona, Fire Department. It was purchased new in 1931.

The Prescott Antique Auto Club is a great organization! Come visit us at a general meeting or a Tuesday morning get together at the Club House. See what we are all about! Map.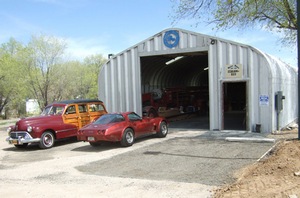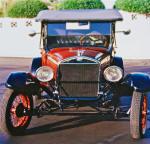 Copyright Prescott Antique Auto Club
43rd Annual Prescott Antique Auto Club Watson Lake Show
The Flyer for the 2017 Watson Lake Show is now available here. We hope you can come.
The Watson Lake Show pages are now current.
Please take a look beginning with the
Overview
page.